A new year, a new issue
From the editor ~ Jan/Feb 2023
Dear readers,
It's a New Year and a new issue of Newport Life magazine. While we may have relaunched last spring, this year marks 30 years since the magazine was first published, which means Newport Life is entering its most fun decade yet. As Jennifer Garner's character once famously said in "13 Going on 30," this is the time of "thirty, flirty and thriving." And with that energy, we bring you the January/February issue, the first of six to be published this year.
One of the things I love most about living in Newport, other than being able to walk to both the water's edge and several cafes within minutes of leaving my apartment, is how steeped in history this City-by-the-Sea really is. No matter how sure I am that I have discovered all the secrets of a well-traversed block, some new story always seems to surface, one layered with history unique to this place so many of us call home.
In these pages, we delve into some of Newport's most interesting history, from stories of remarkable individuals shared through an African heritage perspective, to a local institution celebrating 150 years of service. Then there is our cover story, which marks the start of The Ocean Race, which will arrive on our shores in May. We also have an essay that is really an ode of a father's love for his daughter, as expressed through adventures in the forests of Newport County. There is also much to savor, from coffee accessories found around town that will make any leisurely morning all the better, to a Newport TikTok star whose cocktail creations are as delicious as they are beautiful — plus the local trend of serving mocktails with moxie.
Whatever you choose to fill your cup this winter, I say cheers, and hope the stories within these pages offer some company as you sit, sip and savor. As always, we love to hear from readers, whether through email or following along on your adventures via #mynewportlife. Up next: Our Community Issue.
Until March,
Helena
Managing Editor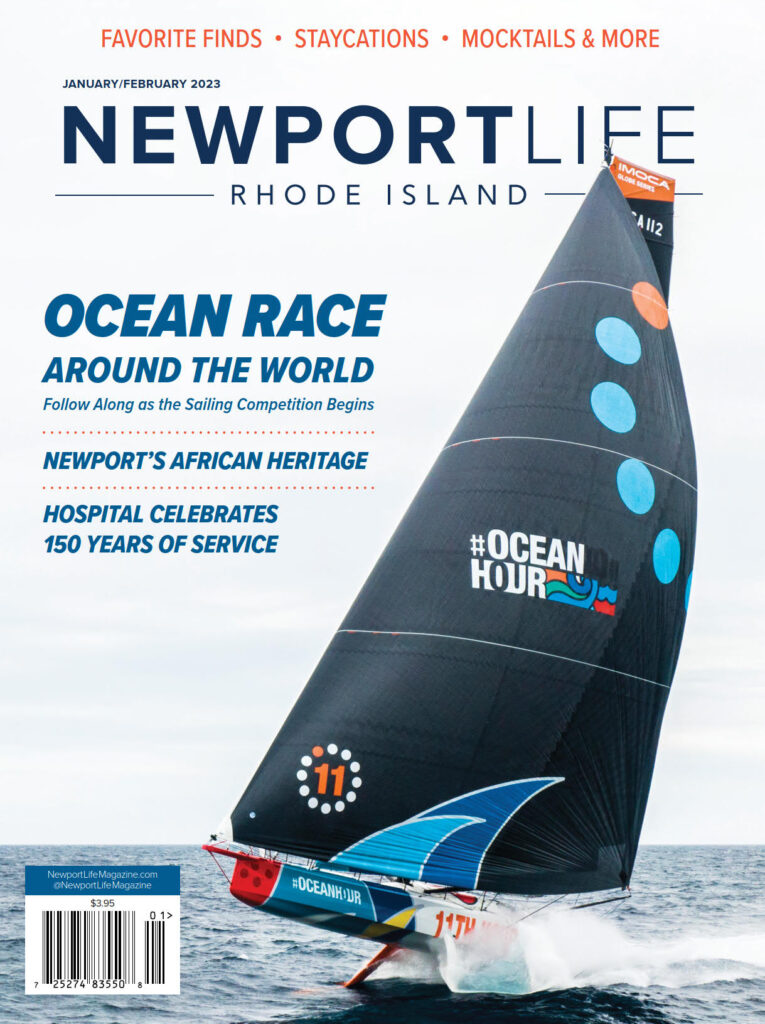 p.s. Wondering where to find the magazine? Check out this list of retail locations: https://www.newportlifemagazine.com/where-to-buy-nlm/
p.p.s. Interested in subscribing? You can do that here: https://simplecirc.com/subscribe/newport-life-magazine