Exploring: Unforgettable Experiences
Skydiving, learning to sail and making mozzarella are just a few holiday gifts that create lasting memories in Newport County
Making someone else happy is the intended idea behind giving gifts, but it's thoughtfulness, not a price tag, that's the key to bringing a smile to someone's face during the holidays. Giving the gift of experiences rather than trinkets is a way to show that you "get" the person. It also gives that person memories and new skills that can be treasured for a lifetime. From arts and culture to food classes and outdoor activities, Newport County delivers a variety of educational, fulfilling, and even thrilling experiences.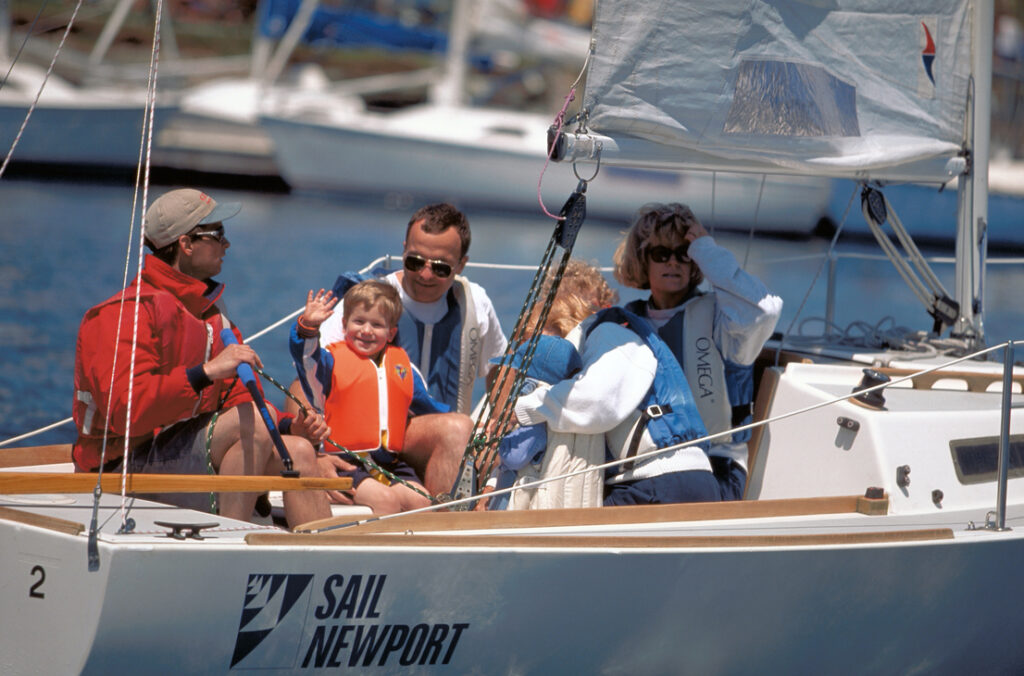 Learn to Sail
Sailing lessons from Sail Newport is a gift that looks ahead to fun on the water during Newport's glorious spring and summer seasons. The nonprofit sailing group based at Fort Adams State Park offers beginner, intermediate and advanced sailing instruction from mid-May to August. Three two-hour sessions start at $183, with discounts for Sail Newport members.
Not sure if friends or family members naturally have salt water in their veins? Sail Newport's Try Sailing! is a one-hour, instructor-led experiential sailing program for up to four adults (or up to two adults and three children) that's a great introduction to the sport. Weekday classes start at just $43 for adults.
Make Your Own Mozzarella
There are many home cooks who make their own tomato sauce and bread dough for pizza, but did you know that the mozzarella cheese on top can also be made at home? Simmons Farm in Middletown offers mozzarella-making classes led by resident cheese expert Karla Simmons. Treat a special person to a $99 class that includes hands-on instruction on how to transform milk from curds to cheese, capped by a tasting of Simmons Farms' other cheeses. Participants walk away with a ball of fresh mozzarella and some freshly churned butter — and a kit for making mozz at home.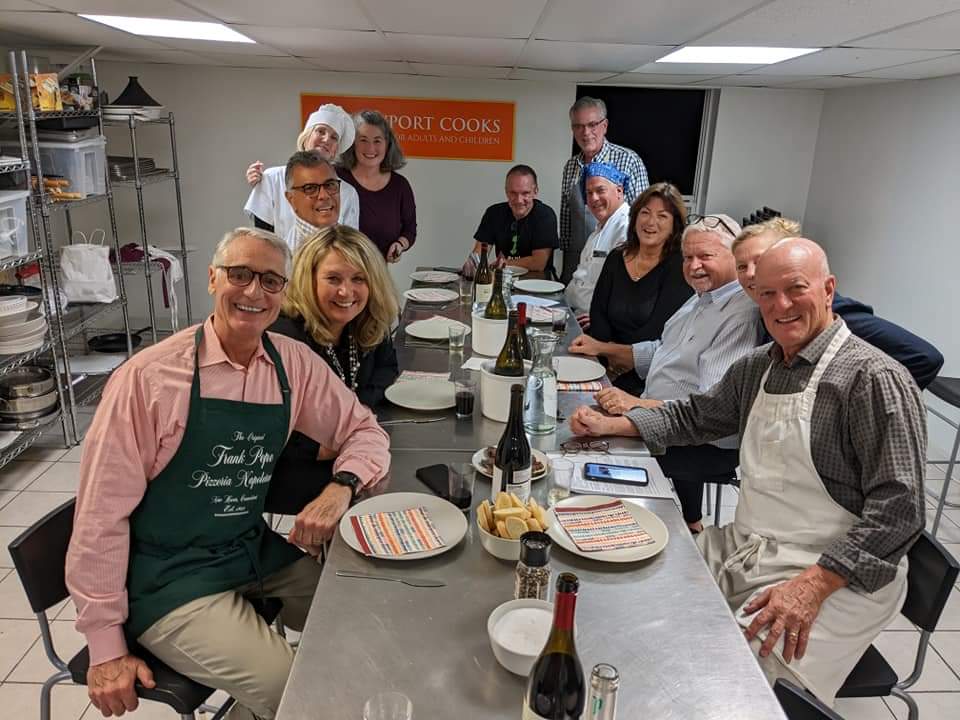 Local restaurants attract an amazing array of culinary talent, and gifting a class at Newport Cooks is a sparkling chance to learn from some of the city's top chefs, including owner Deja Hart, Jake Rojas of Talullah's Tacos, and Andy Taur, chef de cuisine at the Castle Hill Inn. Both private and public instruction is available, including children's and adult classes on baking, cake decoration, pasta making, soup making, and much more. A $75 gift certificate will cover the cost of a three-hour class.
Bring Out the Inner Artist
Want to present someone a cure for the winter blues? Artistic expression has been proven to offer powerful protection against depression and anxiety, and the Newport Art Museum and the Jamestown Arts Center have a full palette of art classes offered year-round. Instruction incudes drawing, painting, pottery making, printmaking, and photography; classes start around $250 at JAC and $450 at the Newport Art Museum.
Thames Glass offers a variety of glassmaking experiences for $100 to $200. Participants make their own holiday ornaments, vases, and bowls. If mugging for the camera is more your kid's style, enroll your little ham in an acting class: The Newport Children's Theatre in Middletown has a five-week Budding Actors program for children ages 6-8 that builds the skills and confidence to get on stage. Classes are $130.
Give the Knowledge of Wealth
Interest in Newport's Gilded Age has never been higher (thanks, HBO!), and there's no better opportunity to learn about the era of tycoons and the social elite of Mrs. Astor's "Four Hundred" than a lecture held in the ballroom of Rosecliff, one of the most magnificent Newport mansions. These "summer cottages" may be monuments to excess, but the price to attend a presentation focused on topics, such as historic architecture ,automobiles, and music begin at just $15 for Preservation Society of Newport County members and $20 for non-members — perfect for a stocking stuffer.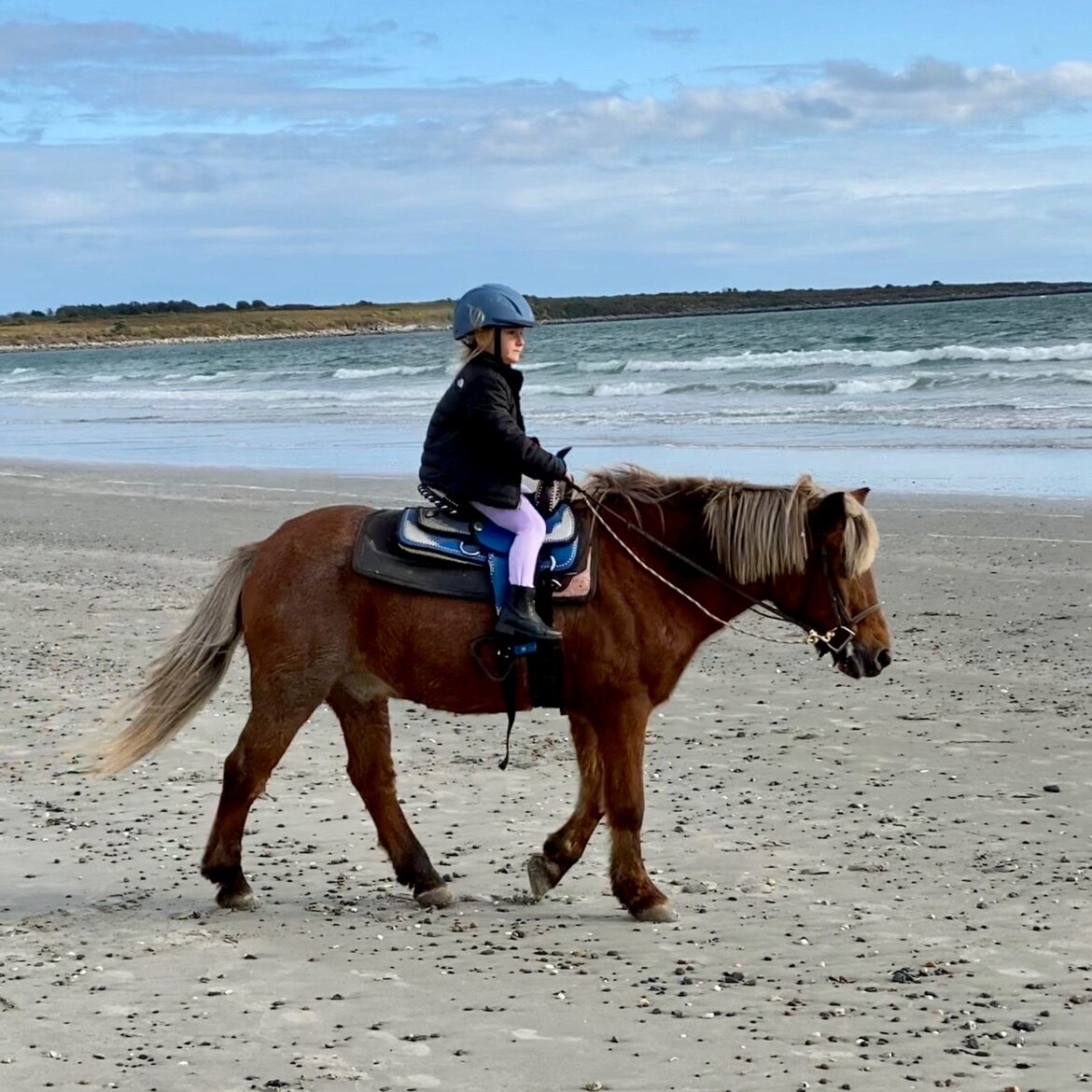 Saddle Up on Second Beach
The selfies alone make a Newport Equestrian Academy trail ride a fantastic gift. Expert instructors lead groups on horseback on rides along Second Beach in the shadow of the hilltop chapel at St. George's School. The academy also offers beginner, intermediate, and advanced classes on riding and horsemanship. Instruction is available for all ages, and if you have a horse-crazy kid in your family, the Middletown-based academy also runs weekly summer camps June through August. Two-hour trail rides cost $150 per person; summer camp is $300 per week.
Jump for Joy
Aquidneck Island also has some great gift options for the adrenaline junkies in your family. Skydiving is a bucket-list gift that's available at Newport State Airport from Skydive Newport. Tandem jumps that combine the unmatched thrill of freefall with breathtaking views of the Newport Bridge to the shores of Ocean Drive and Second Beach cost $260, and gift certificates can be purchased online.
If a jump out of a plane seems a little too intense, Newport Helicopter Tours take off for flights (between 12 and 35 minutes in the air) to see Newport's mansions, lighthouses, bridges, and beautiful landscapes and coastline from above. Tours start at $85 per person, and gift cards are available.