"We all need to give back"
Actions great and small make a city into a community, and Anne Hamilton helps lead the way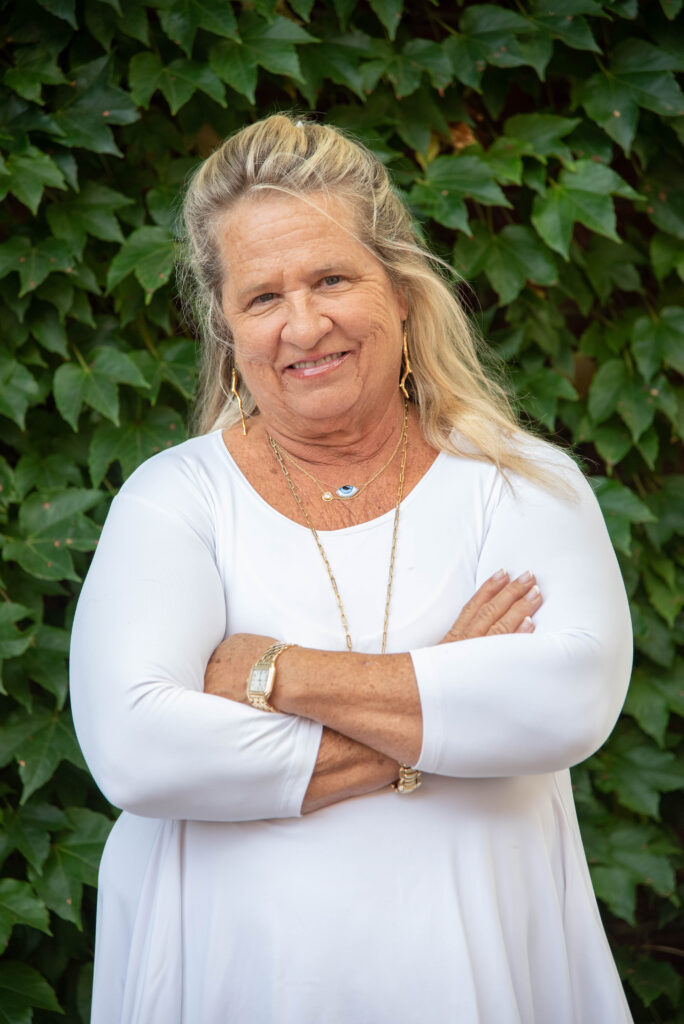 One of the things Anne Hamilton loves most about Newport is the community. And one event this summer emphasized the strength — and altruism —of the people who live in the City-by-the-Sea.
It was early August, and a couple was in town for their wedding at Castle Hill. On Friday night, the day before they were set to wed, fireworks in the area of Ocean Drive startled their dog and she ran off into the night. A neighborhood search party ensued — and lasted for five days.
(Spoiler: The dog was eventually found, unharmed, and happily returned to its owners.) Hamilton was among those who walked around for hours, meeting and chatting with others as they all joined in on the search.
"That's what I love about Newport: everybody's out looking for this lost dog," she said. "That's the community part of Newport that's so special."
Educating with antiques
Many in town know Hamilton for her work as the chair of The Newport Show, an antiques market she founded in 2005 — which held its fifteenth show this past July."
The antiques show is my baby," said Hamilton, who notes the show is meant to be for everybody, regardless of their knowledge about antiques."
It's an educational experience," she said. "My motto at an antiques show: No question is too stupid."
The brochure for this year's show acknowledged Hamilton and her work, noting that she "inspires and directs us all" and that it is her "dedication and philanthropic spirit we trust and admire.
"This year, the show raised $3 million, which was divided equally between its two beneficiaries: The Newport Historical Society and the Boys & Girls Clubs of Newport County.
"I just feel that this is our community," she said, "and we all need to give back."
Both organizations are near and dear to her heart.
"The history of Newport is held through the Historical Society," Hamilton said, "And what the Boys & Girls Club does is really amazing." She previously served on the board of the Boys & Girls Club, which has two locations in Newport: a main building on Church Street and a satellite clubhouse at The Florence Grey Center, located in the City's North End.
Hamilton likes hands-on work
"I like to roll-up my sleeves and get my hands dirty," she said. Instead of hosting ladies' luncheons, Hamilton likes to be the boots on the ground of an event like The Newport Show, which this year was held in a new location: Audrain Middletown.
The show is traditionally set up at St. George's School, but construction on campus this summer necessitated a new location, and so a space that is usually car storage was transformed into a showroom for high-end goods, ranging from Dutch paintings to contemporary pieces, fine rugs, eclectic jewelry, designer handbags and an assortment of furniture and other homeware.
This year, Hamilton noticed that more young people were involved with the show and in attendance at the opening-night gala, which she likes to see — and thinks is important for the next generation of philanthropists.
Family, friends and fun
Hamilton said she had a great role model in the form of her mother-in-law, the late Dorrance "Dodo" Hamilton, the Campbell's Soup heiress who was an active philanthropist and avid supporter of many causes in and around Newport, among them The Newport Flower Show and her restoration of The Blue Garden.
"I'm all about family and friends — that's what the world is now: family and friends," Hamilton said. The mother of five has eight grandchildren, who keep her busy.
She is also an avid dog lover and a dog-mom to five. Her favorite place to bring her pups in Newport? Fort Adams State Park. In addition to her work for The Newport Show, she also does much to support animals in need.
While summers are spent in Newport, Hamilton migrates south to Palm Beach, Fla. for winter. In-between seasons are spent in Bryn Mawr, Pa., her hometown where, in nearby Wayne, she owns a homeware boutique and gift store called The Little House Shop.
Hamilton admits to not being much of a TV person, although there is one show that she adores— and which speaks to her sense of humor: "Schitt's Creek," the Canadian sitcom created by Eugene Levy and his son, Dan Levy, which has earned much critical praise — along with a cult following.
No picture of Hamilton could be complete, though, without mention of another pastime that requires her to roll up her sleeves and roll on a pair of waders: flyfishing.
In fact, when she left Newport this August, Hamilton went straight to Steamboat, Colo., where she spent her days flyfishing for trout, generally from 8:30 a.m. to 5:30 pm., which speaks to both her love for the outdoors and her tenacity of spirit.