Trailblazers to follow: Ben Sorkin of Flux Marine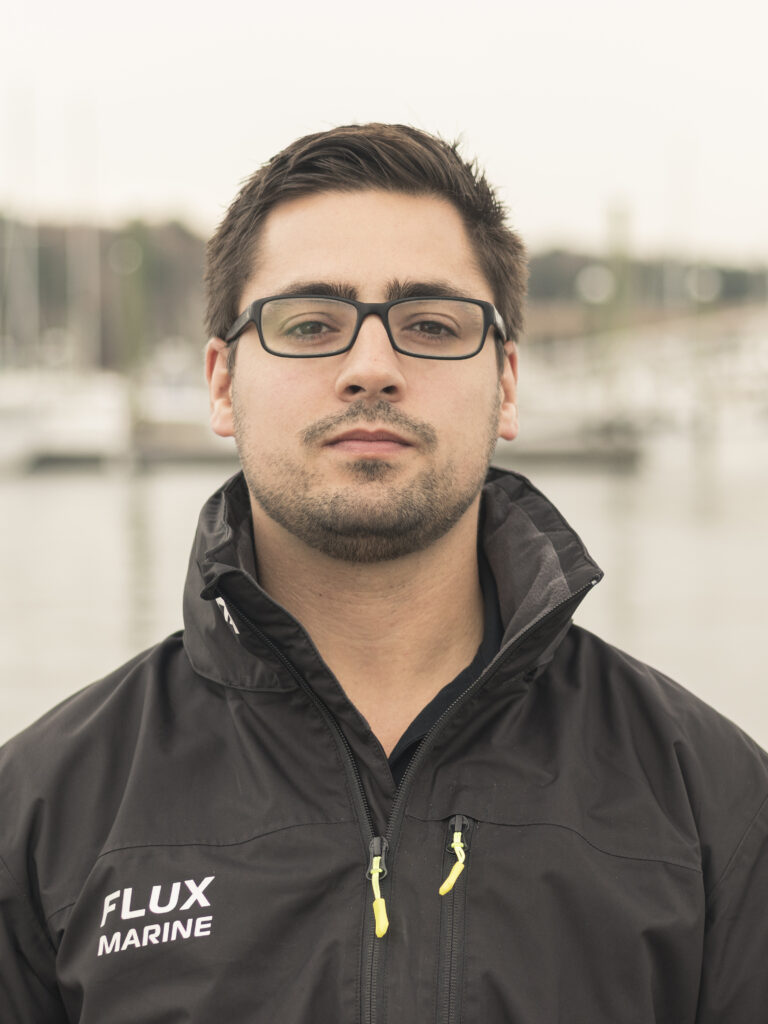 There are a lot of reasons to love the idea of using electricity rather than fossil fuels to power a pleasure boat — including one that's as obvious as the nose on your face.
"Once you try electric and then go back to gasoline or diesel — it's so pungent," says Ben Sorkin, CEO of Flux Marine, a Bristol-based electric outboard motor company. "Being out on the water and smelling nothing but the ocean breeze is a truly elevating experience."
Sorkin spent his childhood sailing on Lake George in upstate New York, getting his boating license at age 10 and tinkering with old engines as a prelude to pursuing a degree in mechanical engineering at Princeton University, where he was a member of the school's Electric Racing team.
"I grew up loving boats but also interested in ways to protect the water," he said, including cutting fossil fuel emissions and pollution from oil and fuel.
Why not electric boats?
Sorkin graduated from college at a time when interest in electric motors and battery power was peaking, but he noticed that most of the attention was in developing electric cars — not boats.
Along with partners John Lord and Daylin Frantin, Sorkin founded Flux Marine in 2018, starting with funding from friends and family and eventually securing a key $20,000 via the Rhode Island Business Competition. The company eventually raised $15.5million in start-up funding from local and national investors to build a 40,000-square-foot headquarters and manufacturing plant in Bristol's Unity Park.
No water in the motor
2023 is the official launch year for Flux Marine, which is currently ramping up production and delivery of its 14-,40- and 70-horsepower electric outboard motors — but not boats.
"We will do curated boat packages, but there are thousands of companies building boats; we want to be able to partner with them," says Sorkin.
The list of companies building electric propulsion systems for marine use, while growing, remains small. What sets Flux Marine apart from its competitors, says Sorkin, is the ground-up design of its motors, which are closed-loop systems with no seawater intake, eliminating the need for winterization.
"They are built by boaters for boaters," Sorkin says, likening the engine's critical heat-control technology to a keel cooler, where internal coolant is chilled by the surrounding seawater.
Designing an electric motor to power a boat presents very different challenges than electric cars, Sorkin says.
"A Tesla engine can produce up to800 horsepower, but you only use that when you're accelerating," he says. "When you're cruising in a boat, you need power for continuous running — because water is 1,000 times denser than air."
Safety is also a concern —"electricity and water don't mix, although neither does water and oil" jokes Sorkin — so Flux Marine's motors are completely waterproof.
"You could submerge it and it would still operate underwater," he says. The motors are engineered to be as lightweight as possible so that the higher weight of the battery system relative to a full tank of gasoline or diesel fuel can be mostly offset.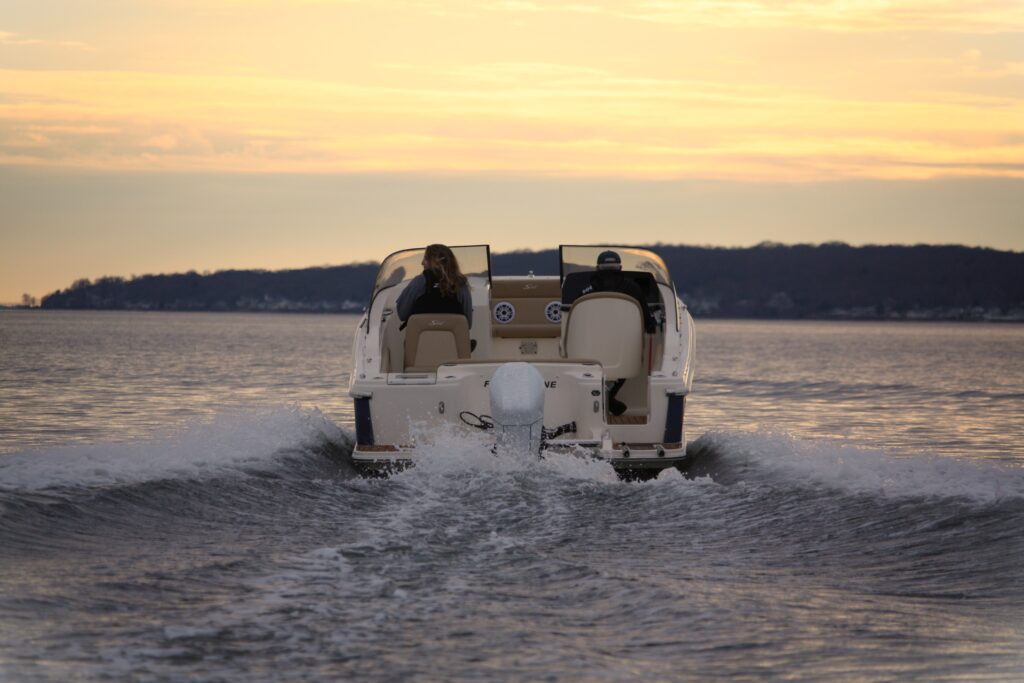 Many uses — and growing demand
Offshore fishing, which often involves boating long distances and engines that run for hours on end might not be recommended for this generation of electric boat motors.
However, Sorkin says Flux Marine motors are easily capable of powering a day out on Narragansett Bay on a center-console boat as well as specialized uses, such as water sports coaching (one early buyer is Brown University's sailing team) and rental fleets.
Unlike on land, where gas stations are everywhere, recharging an electric outboard overnight can be more convenient than waiting in line at the marina's fuel dock, he says.
Running out of juice, says Sorkin, isn't a problem.
"You have range for a full day of boating," he says, with the control system not only offering the remaining battery but also able to predict changes in range due to increases in speed and other variables. In a pinch, a "limp home" mode offers up to 2 hours of power at 5 knots with under 10 percent battery remaining.
"It's next to impossible to run out of battery on the water unless you're trying to do so," Sorkin says.
Powering boats with batteries isn't anew concept — Sorkin points out that world's first outboard motor was electric — but Flux Marine sees an advantage in its advanced design as well as having a deep pool of marine industry talent to draw upon in Newport and Rhode Island.
"Rhode Island has been fantastic," he says. "I can't think of a better place to start an electric boat company."