Out and about
From the Editor ~ Sept/Oct 2022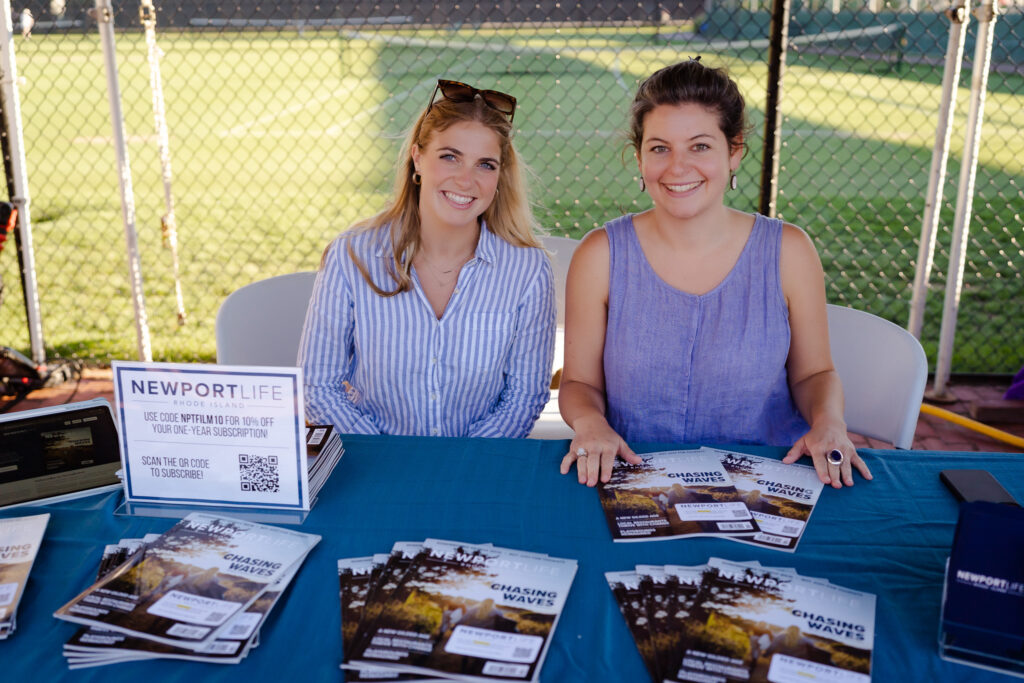 Dear readers,
It's no secret among friends that my favorite sort of Newport sky is a mercurial one — the sort where the clouds are thick and their colors shift from silver to grey, with bursts of bright white and hints of pewter. So, when rain was forecast for the second day of our Fall Fashion photoshoot, I hoped for the best: That the rain would let up just enough for us to capture the autumn-infused colors of the Hazard Road salt marsh against such a sky — while our models posed with a Porsche convertible, dressed in shades of caramel and rust, all elegance with a bit of enviable edge.
And sure enough, we captured that scene — and another a week earlier, onboard the picnic boat Charter Tabasco, on a day when the harbor was radiant and the sky beautifully blue —although neither scene was complete without a few behind-the-scenes quips, as we held umbrellas or wiped away saltwater, of "hashtag my Newport life" because, really, this is our Newport life: A mix of work and play, on land and sea, no matter the weather.
And with that spirit, we venture into Fall, the best season for exploring Newport County and all our communities have to offer — from pumpkin picking to outdoor art exhibitions, local oysters at a nearby raw bar or the thrill of seeing familiar sights on the big screen.
On that note, I invite you to read our September/October issue and enjoy the stories within as well as any adventure (or stylish ensemble!) they may inspire, which I hope is at least a few…
Until November,
Helena
Managing Editor