Newport Boat Show Kicks-Off 
The 52nd Annual Newport Boat Show began Thursday morning and will continue through Sunday afternoon, Sept. 14-17, 2023. The show spans Perry Mill, Newport Yachting Center, Oldport Marine, Bannister's Wharf, Bowen's Wharf and Market Square.  
On opening day, the sun was bright and the temperature a warm 75 degrees, with vendors reporting more activity than on previous opening days. Attendees walked the docks, perusing boats that ranged from ultra-modern houseboats to classic Italic picnic-style yachts, and explored the vendor offerings in one of several tented areas on land.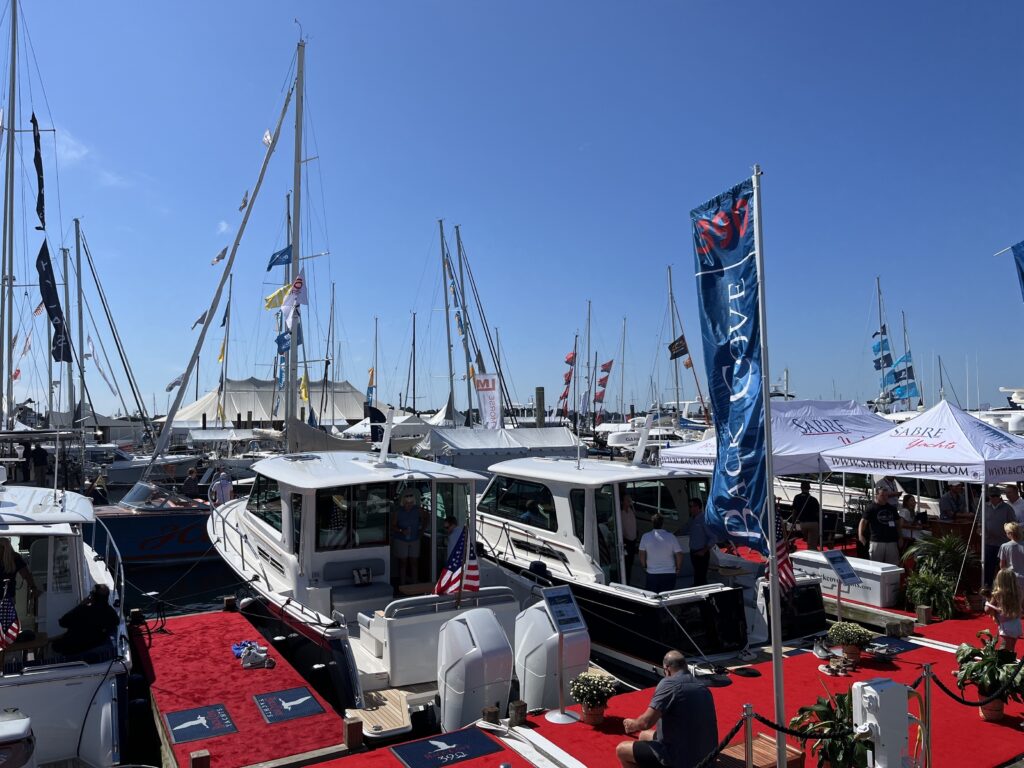 New this year are the Perry Mill Wharf displays, featuring a Flexjet Sikorsky S-76 helicopter and a La Crema lounge, plus additional in-water powerboat displays and a variety of trailerable boats and personal watercraft.  
Clean Ocean Access is partnering with the Boat Show for the first time as the event sustainability partner, which is part of a multi-year sustainability initiative. COA, a Middletown-based nonprofit, will implement zero-waste stations throughout the event to keep compost and recycling from entering the landfill. As part of this partnership, COA will also encourage food and beverage vendors to use compostable and/or recyclable materials.  
Event organizers are keeping watch on Hurricane Lee, which is expected to produce high winds over the weekend. A Thursday afternoon update from the Boat Show stated: "We are continuing to track the progress of the storm and will continue to monitor updates as we gain more relevant information. Your safety is our utmost priority. This event is a rain or shine event; please dress accordingly." On Friday morning, the National Weather Service lifted its Tropical Storm Watch for all of Rhode Island.
One change resulting from the potential storm is that the Jamestown Ferry has canceled its service to and from the Boat Show Friday through Sunday. For more scheduling updates, visit newportboatshow.com.  
Show hours are Friday and Saturday from 10 a.m. to 6 p.m. and Sunday from 10 a.m. to 5 p.m. Tickets cost $33. Of note: Sunday is Newport County Residents and Military Day, and admission costs $20 with proof of residency, photo ID or military ID. To purchase tickets, go to the ticketing kiosk on America's Cup Ave.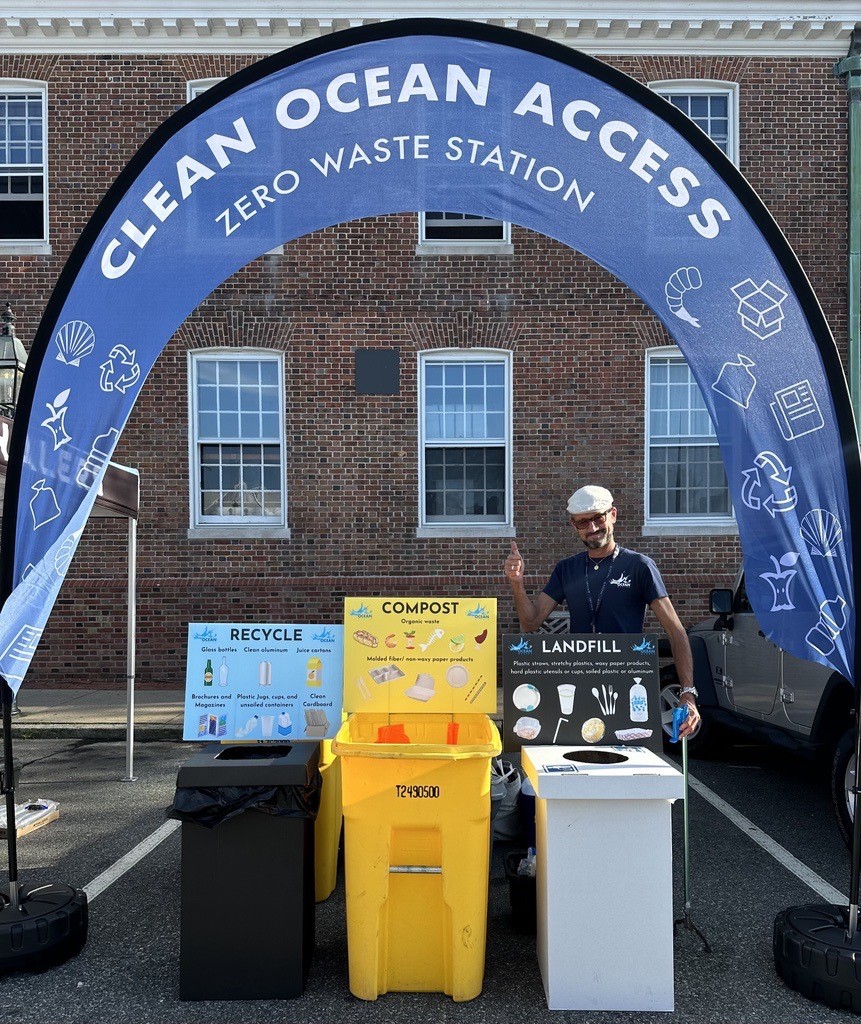 View Newsletter