An evening with authors
Three of summer's most anticipated novels are highlight of Reading With Robin fundraising event
On Thursday July 13th, Reading With Robin and Discover Newport will present "A Summer Soiree" from 6 to 8:30 p.m. at the Newport Art Museum to benefit the Dr. Martin Luther King, Jr. Community Center.
The event features three authors with new novels out this summer: Adrienne Brodeur and "Little Monsters," Megan Collins and "Thicker Than Water," and Wendy Walker and "What Remains."
The evening will begin with mingling, wine and charcuterie, followed by readings and book signings. Ticket prices range from $110-150 depending on whether guests would like one or all three of the featured books. To purchase tickets and for more information, click here.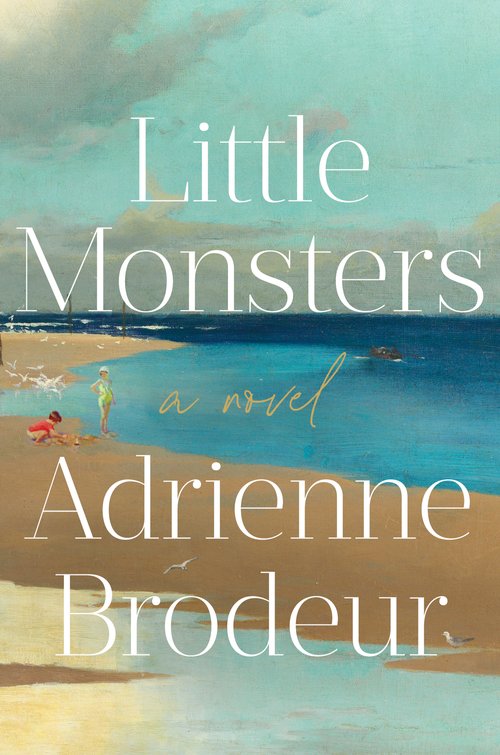 Newport Life recently spoke with Adrienne Brodeur about her new book, described on her website as "a riveting novel about Cape Cod, complicated families and long-buried secrets…," along with her writing process and love for The Cape.
Brodeur describes writing fiction as "a case of building a plane while you're flying it." She starts with a rough idea, the shape of which slowly forms in her head, along with notions of how to frame the story, although she stays open to twists and turns along the way.
"You write half the novel to get to know the characters," she says, some of whom come more easily than others, and are more familiar.
After finishing her previous book, "Wild Game," a memoir which centers around her mother, Brodeur found herself fascinated with siblings, who she says can be "so close or so fraught."
This idea was a "teeny, tiny germ that first caught my attention," she adds, and so she "went back to the original sibling rivalry story: Cain and Able."
In "Little Monsters," the father of these siblings is an older, bi-polar male character who Brodeur says is "the one the least like me," but the one who was the most fun to create. This character is a marine biologist, which is the career Brodeur says she would pursue in another life.
Research, she says, "is like a dream for me," and she did much of it in the two years she spent working on "Little Monsters." During this time, she read roughly 180 books. "Every book I read adds to the equation," she says. "I'm always reading and learning, and learning from the books I'm reading."
Two books she's read recently that did not disappoint are "The Covenant of Water," by Abraham Verghese ("it's been a really great season for novels," she notes) and "Monster's: A Fan's Dilemma," a nonfiction work by Claire Dederer which explores "how to feel about art made by terrible people," says Brodeur.
Her latest work contains characters who are flawed, which are generally the sort of people who most intrigue her. "I love exploring the grey in people – I'm not a black and white person," she says, noting that her work delves into the complex grey areas of life.
"Little Monsters" is also set in 2016, a moment in time Brodeur found herself preoccupied with, and which she knew would be the backdrop of her novel. "There's something about how the world was shifting in that moment," she says, "it felt like we were on a precipice."
And, she adds, "I like the idea of readers knowing something the characters do not."
All of this unfolds on Cape Cod, a place Brodeur has been going all her life, and which is "the most endlessly fascinating landscape," and the natural world which most animates her. "I can close my eyes and be there in a heartbeat."
View Newsletter